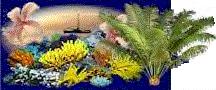 PARADISE On KANEOHE BAY
Vacation Cottage on Kaneohe Bay, Oahu, Hawaii
Nestled at the base of the Koolaus, you will find Kaneohe's best kept secret, Paradise on Kaneohe Bay.
Paradise on Kaneohe Bay has one of the best views of Kaneohe Bay and an Cottage situated on a Hawaiian tropical estate.
You will find yourself surrounded by fascinating colors and aromas of tropical plants, and an unobstructed Kaneohe Bay view, unparalleled in all of Hawaii.
Now offered as an exclusive vacation rental, with it's Hawaiian Aloha charm, is among Hawaii's best alternative vacation spot..
Spend your time under the sun on a rolling waterfront lawn, watching the nearby sailboats from Kaneohe Yacht Club, or relax alongside our fish pond while sipping a maitai. Perhaps you will enjoy a Hawaiian style barbecue, then go for a leisure walk around the property and take photographs of the many different varieties of tropical flowers and tropical plant species. You may prefer to just lay back and read a book until you gently sway to sleep on a hammock to the soothing sounds of the wind rustling through the coconut palms.
If you seek adventure you can hike to nearby mountains, ride a mountain bike to the world famous Kailua Beach, and have fun in the sun, or explore the bay with kayaks, canoes or with a discounted membership in the Kaneohe Bay Sailing Club.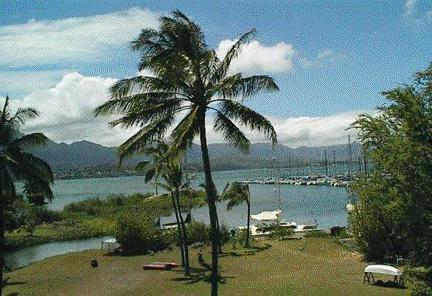 Your complimentary fun gear include the use of backpacks, large beach towels, beach mats, beach chairs, ice chests, boogie boards, snorkeling gear, and portable barbecue grills for your cookouts.
You'll have the best of all worlds. While indulging in the tranquility and seclusion of Paradise on Kaneohe Bay, you will take much delight in knowing that you are only minutes away from the real world.. Centrally located in Windward Oahu and situated right on Kaneohe Bay, is convenient to shopping, restaurants, and the pristine beaches of Kailua and Lanikai.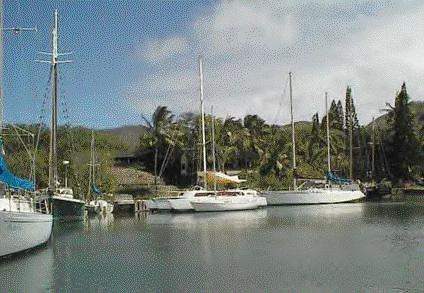 This location also makes the best starting point for island wide sightseeing and doing other off property activities including a sail to the infamous "sandbar", snorkeling, horseback riding, boogie boarding, bodysurfing, surfing, wind surfing, kayaking, waterskiing, fishing, helicopter tours, and a few others to name that are only minutes away.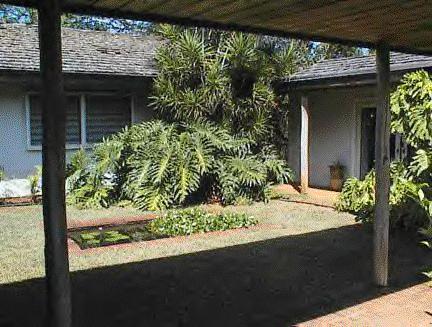 Your accommodations at Paradise on Kaneohe Bay offers a unique alternative to a visit to Hawaii. A Cottage with phone, cable TV, bath, kitchenette, with an adjacent garden pond. You will find a barbecue, hammocks, swings and lanai furniture readily available for all of your entertaining needs.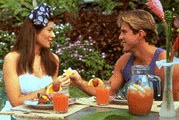 Malihini (visitors) komo mai (come here) and experience the true meaning of Aloha at Paradise on Kaneohe Bay, where you will live the island lifestyle in a place of incomparable natural beauty. It will be the complete and rejuvenating experience you have been dreaming about and more.
For reservations , call us 1-808-235-1153, or fax 1-808-235-3605, or e-mail us at Paradise if you still have any additional questions.
NOTE: Hawaii Time is 3 hrs behind Pacific, 4hrs behind Mountain, 5 hrs behind Central
and 6 hrs behind Eastern Standard time.
There is a 3 night minimum stay.
Two adults is the maximum occupancy for the Cottage.
Social drinking is acceptable, while smoking is permitted on the lanai.
Kids welcome, futons provided.
Check-Out cleaning is included with booking vacation rental.
Reservations should be made as soon as your travel dates are firm.
To hold your confirmed reservation: A deposit of half of your total nights reserved must be paid to secure your reservation, with the balance being due upon arrival.
In the event of cancellation: Deposit is refundable with 8 weeks notice prior to reservation date, minus a $35 dollar processing fee.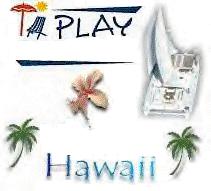 Make Your Reservation Online-
Request a Free Brochure!
To print map to Paradise Found
Paradise Found
on Kaneohe Bay
Kaneohe, Hawaii
1-808-235-1153
Fax 1-808-235-3605
Entire contents © 2000 PARADISE FOUND on Kaneohe Bay
Please contact Webmaster, if you encounter any problems with this site. Mahalo